eCommerce
SendSMS E-commerce solutions are easy to integrate in any platform with the help of an API. If you are interested in opening a partnership with us, don't hesitate to contact us.
Partners
Through its collaborations with the main E-commerce providers on the market sendSMS has managed to help online shop owners to increase their brands awareness and retain customers through notifications and promotions, available through a direct marketing channel, effective, inexpensive, and 100% Measurable: SMS.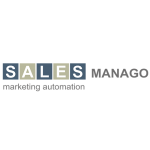 View more
IF YOU HAVE ANY QUESTION REGARDING THE SMS GATEWAY PLATFORM
Don't hesitate to contact us.