eCommerce
Free SMS Plugins for eCommerce Platforms (Open-Source and SaaS): Magento, PrestaShop, Woocommerce, Shopify, OpenCart, CS-Cart. Api SMS integrations for CRM systems, ERP systems, and Integrators worldwide: Zapier, ZenDesk, Integromat, HubSpot, UiPath, Monday.com, and others.
Free SMS Plugins for Open-Source eCommerce Platforms
Ecommerce Partners
Through its collaborations with e-commerce providers, sendSMS has managed to help online shop owners increase their brand awareness and retain customers through SMS notifications and promotional messages.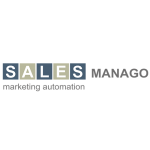 View more